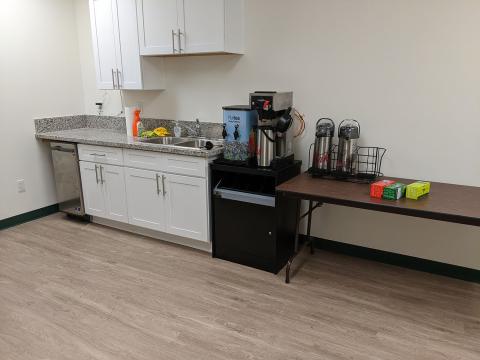 This week Zach and I will be putting some finishing touches on the new bridge club.
Zach is going to be hanging some art. I'm going to be working on the digital signage for information and results.
The beverage station is almost complete, with fresh coffee, iced tea, and a beverage cooler on hand. Snack dispensers have arrived.